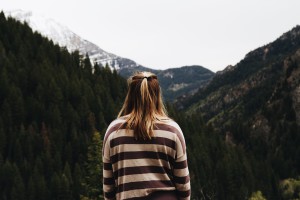 RELEASE YOUR NEGATIVE EMOTIONS – CHANGE YOUR LIFE
Using Energy Psychology
Using scientifically proven techniques it is now possible to quickly and easily change your life!  Negative emotions that are sabotaging your life can quickly be released and re-programmed at the cellular level. You really can let permanently go of fear, anxiety, anger, resentment, abandonment, betrayal, and any negative experience that sabotages your health and happiness!
HOW? With Energy Psychology (EP). EP has been around for 35 years and there are over 60 peer reviewed scientific medical and psychological experiments that have proven its success.  Even the Red Cross uses EMDR (one EP technique) to help victims during traumatic events. Emotional Freedom Technique (EFT), the most studied technique, has successfully helped people with everything for anger and anxiety to rape, abuse, major phobia and PTSD (Post Traumatic Stress Disorder), even with Vietnam vets 40+ years after their traumatic experiences.  Most commonly EFT, and all of the Energy Psychology techniques, are used by 1000's of therapist worldwide on everyday issues.
Dr. Nancy R. Harris is committed to "paying it forward" and providing you with the same type of life changing experience she had during a FREE DEMONSTRATION of EP in 1988. Please take advantage of learning how you can change your life by releasing and re-programming your negative emotions and sabotaging experiences.
TAKE ADVANTAGE OF A FREE INTRODUCTORY CONSULTATION, CALL DR. HARRIS TODAY!
Make sure it is an anxiety or fear (or other emotion) that you are ready to release. You will NOT be taking it home!
Dr. Nancy R. Harris has been in the field of Energy Psychology since 1989 and is the creator of 2 powerful and life changing EP techniques.  Her undergraduate work was in psychology and sociology but for many year prior to getting in to this unique field of EP she was living and playing in Steamboat Springs, CO. Dr. Harris worked for the Ski Area and part time for Steamboat Mental Health from 1971 to 1974. In 1974 she took a full time management position with Ski Country Enterprises, Storm Meadows. In 1980 she started her own very successful ski tour business, Ski Organizers. Her detour into the Ski Industry, away from her education and training in Mental Health lasted until early 1988 when her life was permanently changed, for the better, by a FREE demonstration of Psych-K (an Energy Psychology technique). Due to this experience and the doors that it opened within herself and the new opportunities that divinely came forward, in December 1988 Dr. Harris sold her ski business.
The 1988 FREE DEMONSTRATION was the beginning of a new and exciting journey that includes training in 10 EP techniques, 9 years of advanced degrees (2 masters and a doctorate in Spiritual Science with a specialty in Energy Medicine) and a spiritual journey that has allowed her to study with many masters.  She brings all this training into her private sessions and workshops.
Want to learn how release ALL your negative emotions, how to access and trust your inner wisdom, discover your spiritual life purpose, how to be fully grounded and shield, and how to gain spiritual awareness? Join 12 amazing people in Steamboat Springs from June to December 2016 for 7 workshops (one per month) as you learn in-depth intuitive/spiritual awareness skills. Plus how to fully commit to a spiritual path that is individually created just for you. For information about all 7 workshops go to www.nancyharris.com and click on Spiritual Awareness Training or join Dr. Harris for cup of coffee and a FREE one-hour introduction to the SAT program.
Please call, text or email to setup your free introductory consultation – 303 503-8100 or nancy@nancyharris.com